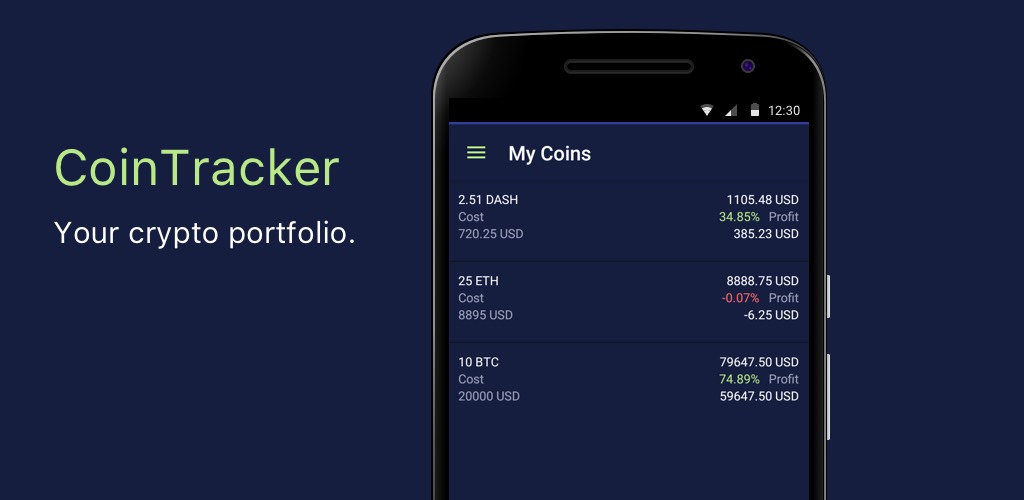 App Features
- Coin Tracker supports all major cryptocurrencies including BTC, ETH, LTC, ZEC, DASH, XRP, XMR, and many more.
- Selecting a primary currency from Crypto Settings helps currency conversion much easier, app supports all major currencies including USD, CAD, EUR, GBP, AUD, CNY, JPY, SGD, and many more.
- Display current change percentage rate, Total cost, Current value, Realized / Unrealized gains, and prices for your portfolio and individual coins. View values based on your primary currency.
- Stay upto date with all coin information with their current value, market capitalization, circulating supply, volume 24 hours and percentage change in 24 hours.
- Provides interactive charts with Historical cryptocurrency price data: hourly, daily, weekly, monthly, yearly, and all time.
- Provides additional layer of security with Passcode for your coin portfolio.
In-app purchases
- Unlock Coins: One time payment to remove ads and unlock 1500+ cryptocurrencies for portfolio tracking, price data and charts.
App Preview
Download